Our Exclusive Premiere Listings in Kalia offer contemporary, luxurious but casual living in a very "authentic" part of Costa Rica. Generally speaking, you can get both luxury and contemporary in a "tourist" type community. Kalia is a rare gem of a community that sits above very genuine part Costa Rica. Minutes from the entrance gate of this upscale, eco community you will find San Juanillo–a small fishing village. The pristine waters have been called the best waters in Central America for fishing and snorkeling. Also minutes from the Kalia community, you can find one of the most famous beach communities for the Olive Wrigley Turtles. Each month thousands of turtles migrate many miles to return to their place of birth in Ostional, Costa Rica. The turtles take over the beach at night and dig holes/nests to lay their eggs. They swim back to the ocean and return again the next year. Scientists and visitors flock to this small village to see this amazing site that is truly a special experience. Many native locals populate these fishing villages. The people in the area are always friendly and happy to be connected to the land and water.
Activities such as fishing, surfing, beaches, snorkeling and hiking attract tourists and make the Kalia Community profitable as a good investment, but more importantly, home owners and visitors get to take part in a magical experience that is not filled with trinket shops, loud bars and could be in any country of the world. The San Juanillo, Ostional area offers a very real experience that is true to Costa Rica. The homes in Kalia offer a Ritz Carlton-like, classic sort of luxury while embracing true Costa Rican values. The shopping is authentically Costa Rican, and in a small store you may find fine wines, capers, organic produce, hand made pasta and tortillas, large assortments of wines and beers, etc.. There is no "wanting for more" at Kalia because this community offers everything that you might need, want and more!
The Aerie, The Tierra, The Luna and the community exude contemporary luxury vibes and no one ever walks away disappointed. Each home is finely appointed with towels, everything you would ask for in a kitchen and even a wine cellar in The Aerie. Take a dip in the pool each evening with a sunset and an ocean view.
When you are in a Kalia home, you feel more at home than you would in any high-end resort.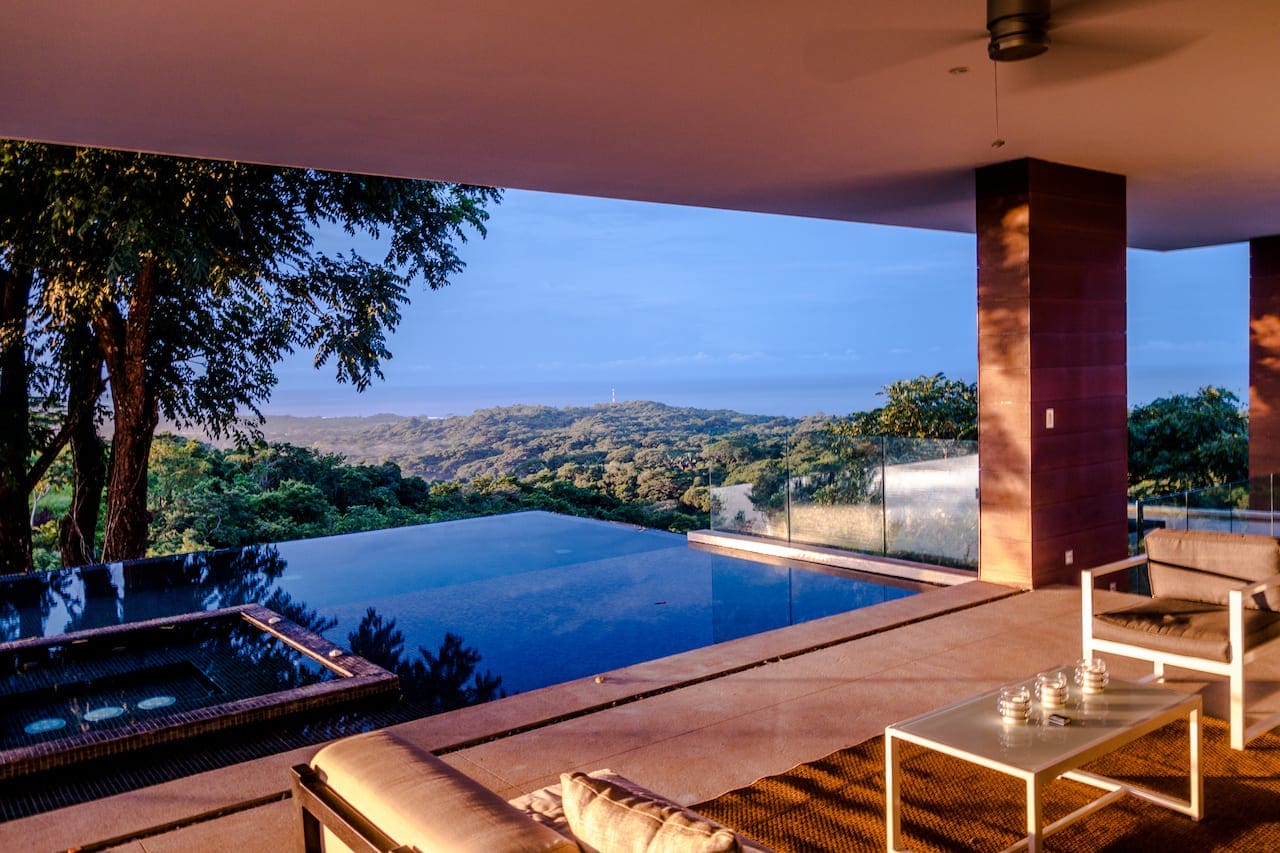 Please find here our ocean view luxury homes for sale in Kalia, San Juanillo, Costa Rica:
Please contact us for more information on this area: