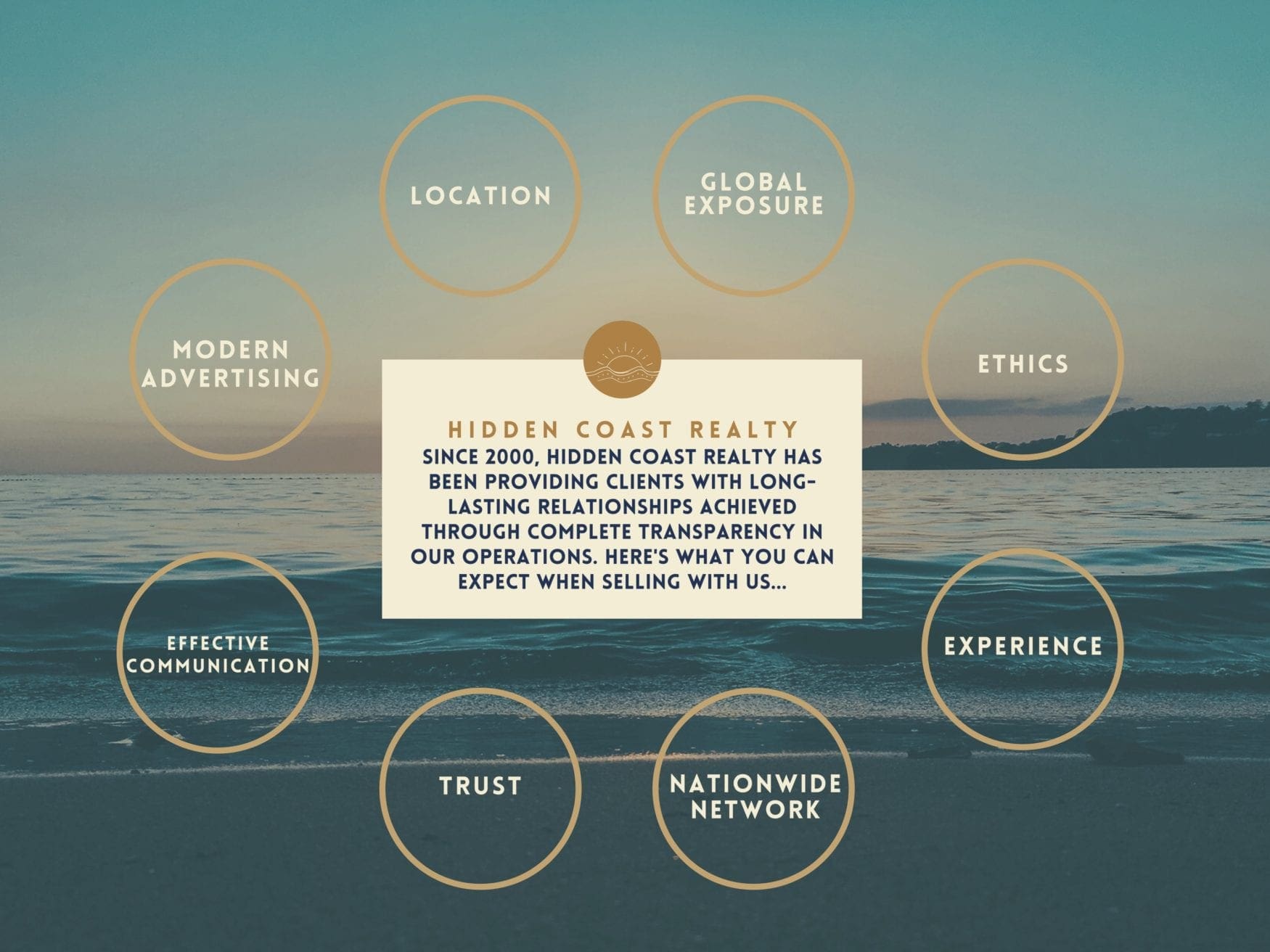 Why Should I Sign an Exclusive with Hidden Coast Realty?
You need to choose the right company to sell your Playa Tamarindo property. You want to use a real estate agency that truly represents your interests, not a brokerage more interested in its bottom line. The goal is not simply to sell your property, but to get an offer quickly and carry it to closing professionally. At Hidden Coast Realty, our first priority is you.
As you may or may not know, the real estate business in Costa Rica is very competitive, especially near the coast. A real estate salesperson does not need a license to sell in this country at this time. Thus, a great deal of variety with regards to moral fiber can be found among the real estate salespeople of this area. Practices that would be unacceptable in North America and Europe are common here. With this in mind, you need a company that you can trust.
At Hidden Coast Realty our firm belief is that for our business to be successful, we must honestly and vigorously represent each of our clients so that we will continue to the broker of choice long into the future. A huge percentage of our business comes from clients who have been involved in multiple transactions with us and referrals from past clients. We recognize that our clients are our best resource and treat them accordingly.
Although we love to work for referrals, we nonetheless spend a lot of time and capital being sure that our advertising reaches our target audience.
We utilize our websites that target different keywords to reach clients looking for properties in our area online. Not only do we list Tamarindo properties, but we also keep a wealth of information on Costa Rica on our sites so that clients come back to them again and again to get information.
In order to ensure that your listing reaches as many potential purchasers as possible, Hidden Coast Realty also sends a monthly newsletter to our database of interested parties. We always include information on area events so this not strictly an advertisement, but also a way for our friends to stay current on our area when they may live elsewhere.
Also, unlike many of our competitors, we value cooperation with other brokers, and we feel that it is absolutely necessary to ensure that our clients get the best representation possible. With this in mind, we send bi-weekly updates to all of the area brokers with our current list of exclusives to be sure that not just us, but everyone is working to sell your property. Of course, we split commissions with other brokers and pay referral fees as appropriate to ensure that we reach a win-win.
Contact us now and let us do the work and sell your property!!